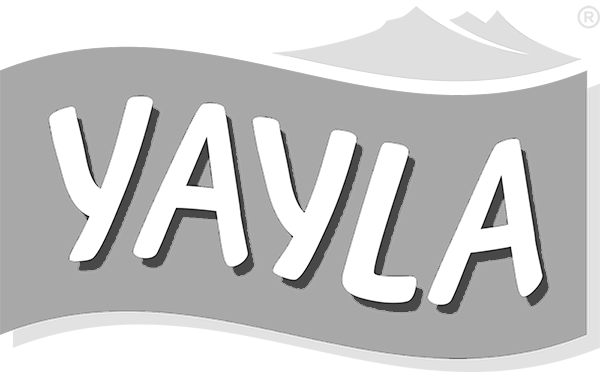 Poultry Wiener Sausage
400g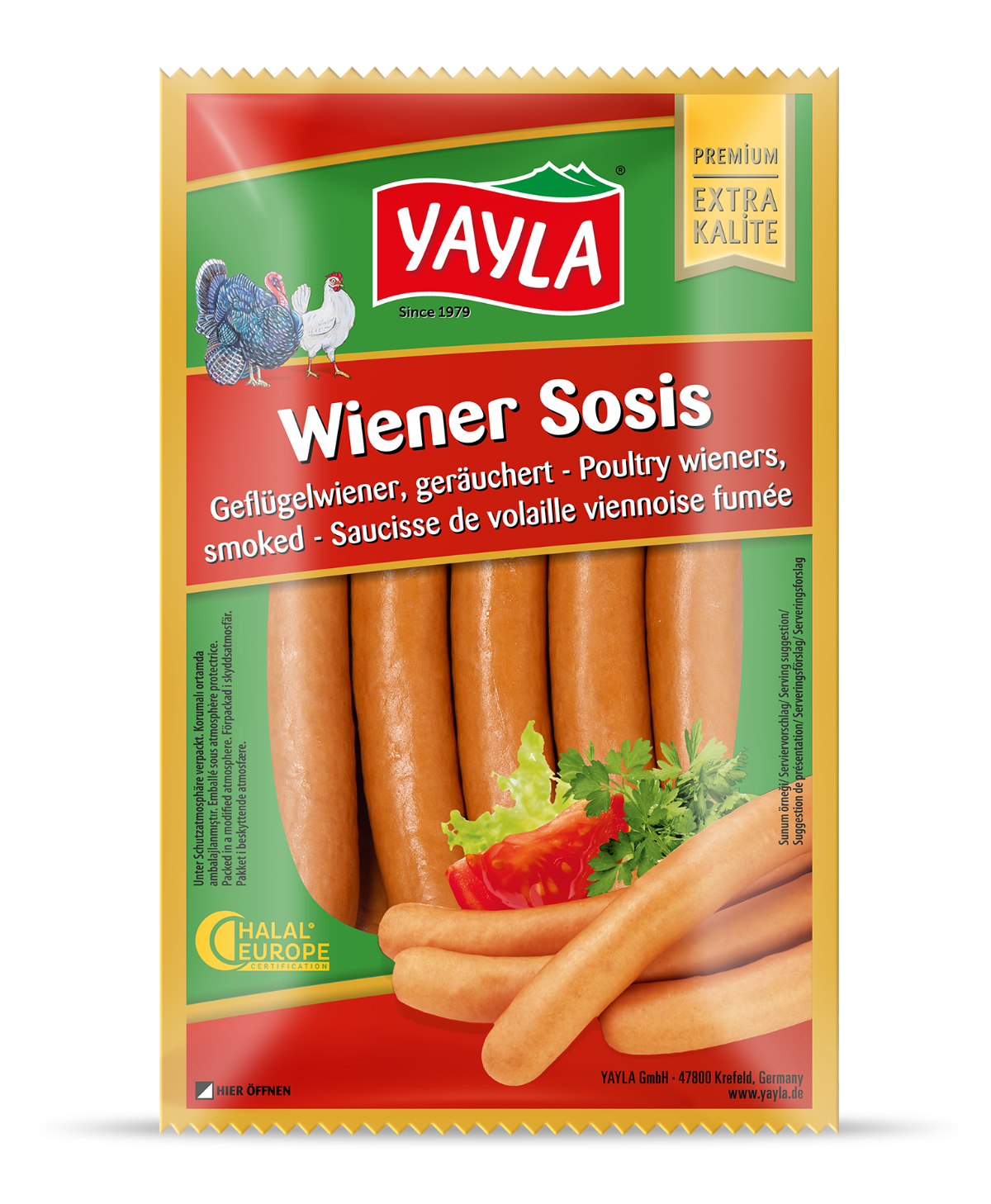 Ingredients
72% poultry meat (turkey, chicken), drinking water, poultry fat with skin (turkey, chicken), iodized table salt, potassium iodate), spices, spice extracts, maltodextrin, sugar, stabilizers: E451, E450; antioxidant: E300; preservative: E250; edible casing made of bovine collage, beech wood smoke.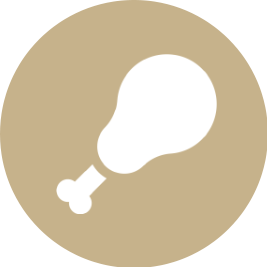 Pute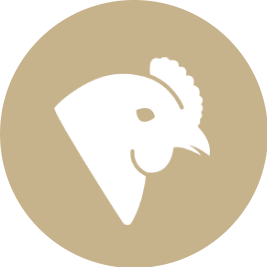 Huhn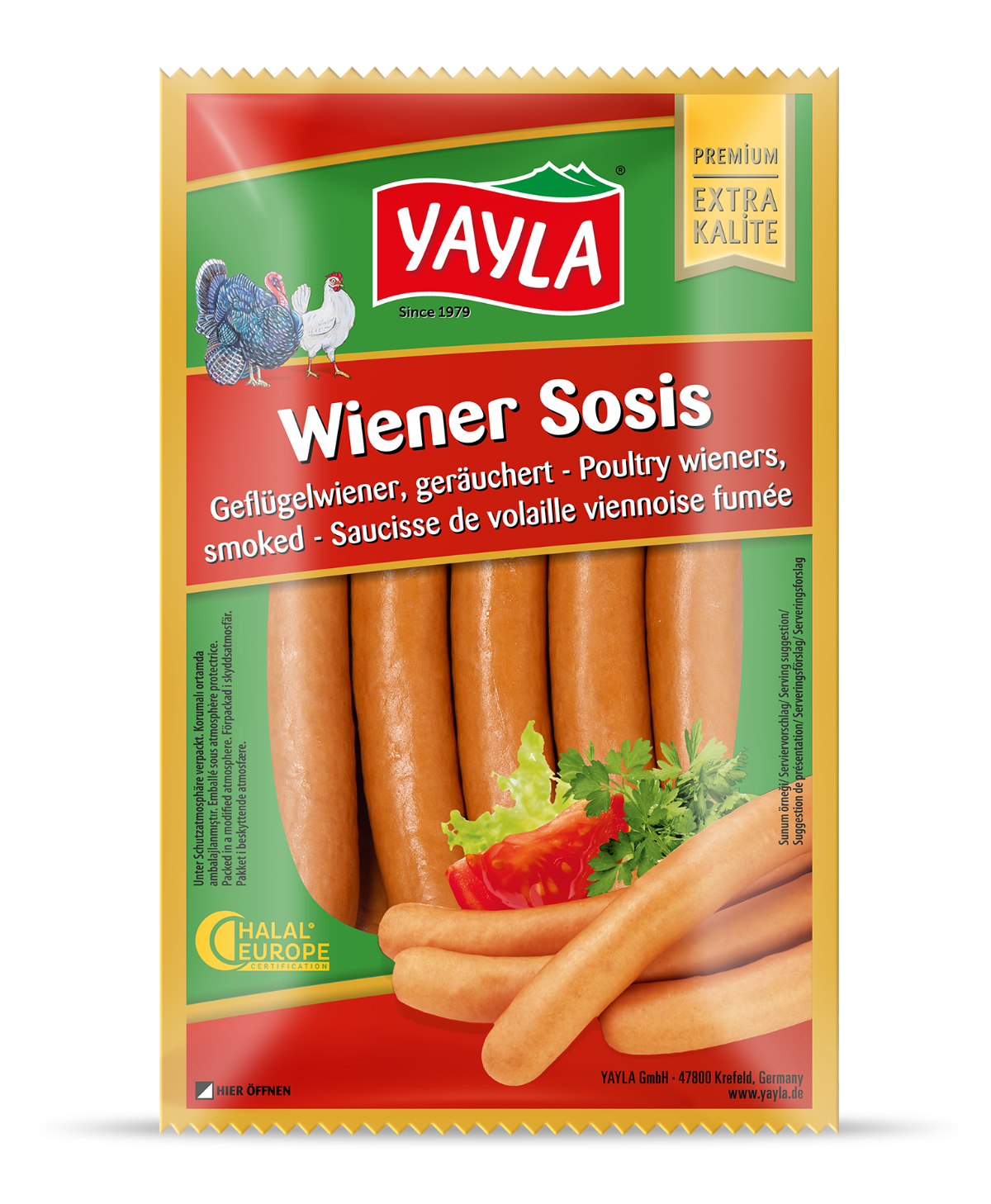 Poultry Vienna Sosis – crunchy, spicy and particularly delicious
Discover our Turkish sausages made with high-quality meat and handpicked spices. Freshly served with a variety of meals, they are enjoyed by the whole family. Prepared in the Turkish way, our poultry sausages release their full flavor after being boiled for 10 minutes. Even when grilled, pan-fried, added to soups, or paired with pasta, our Poultry Vienna Sosis tastes delicious.
Discover the highest level of quality with our Poultry Vienna Sosis
Our Poultry Vienna Sosis provides a unique flavor experience while meeting the highest quality standards. To ensure that you can enjoy the authentic Turkish taste carefree, we prioritize responsible handling of nature and our ingredients. Both the choice of ingredients, as well as the processing is done with a great deal of responsibility. This is because we believe that only by doing so, can we create truly delicious recipes.
Yayla stands for:
Halal-certified foods
The highest level of quality
Original Turkish products made according to family traditions
Buy Poultry Vienna Sosis from Yayla
Craving delicious Poultry Vienna Sosis? Experience the tasty and spicy Poultry Vienna Sosis from Yayla. In Turkish supermarkets you can discover a wide range of sausage specialties.
Find the perfect size of Poultry Vienna Sosis:
400 g Poultry Vienna Sosis
Discover more delicious Sosis sausage products
Feeling like trying something new? Feel free to check out our recipes and get inspired for your next taste adventure!
1106 kJ /
267 kcal
23g
7,4g
Carbohydrate
From Sugar
Protein
Salt