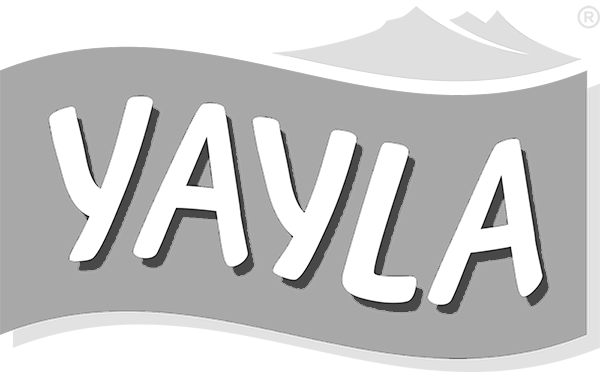 Experience
the proven taste!
Turkish
Food Products
At Yayla, we do not only prioritize the highest level of quality for our products, but also make sure to offer diversity. Our food is halal certified and produced through family tradition. Our products voke feelings of home and offer a wonderful taste experience for people of all backgrounds. Die Liebe zur türkischen Küche inspiriert uns dabei stets aufs Neue. Lust auf einen erfrischenden Ayran, würzige Sucuk oder einen knusprigen Börek? In unserem großzügigen Sortiment wirst sicher auch Du fündig.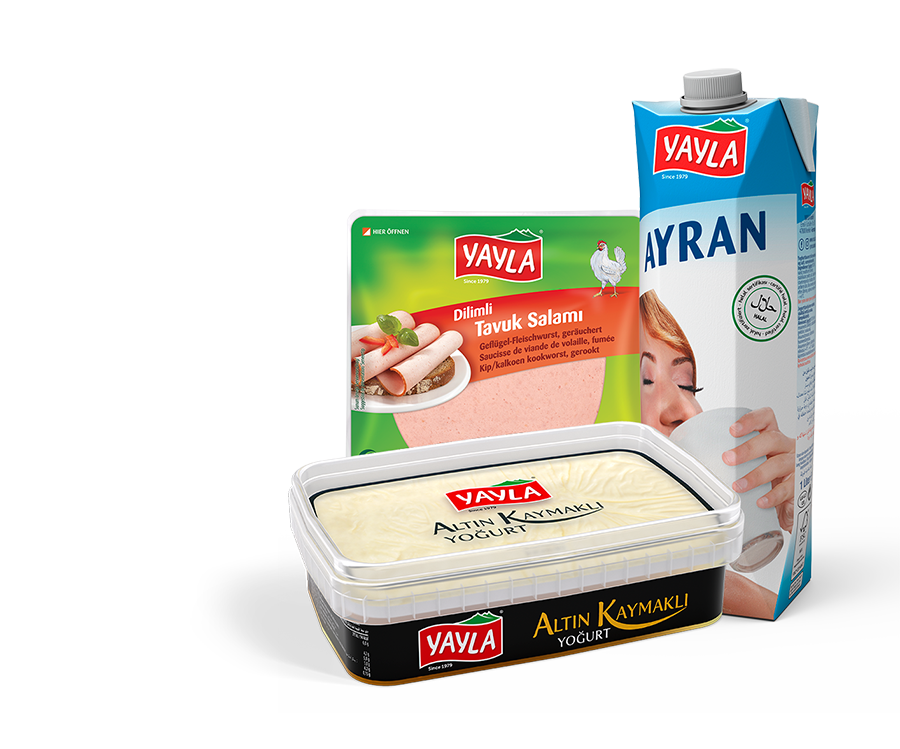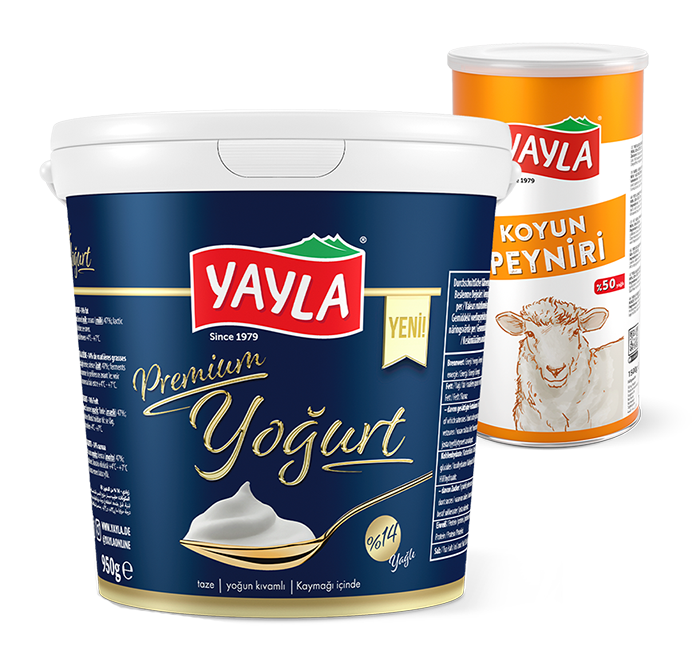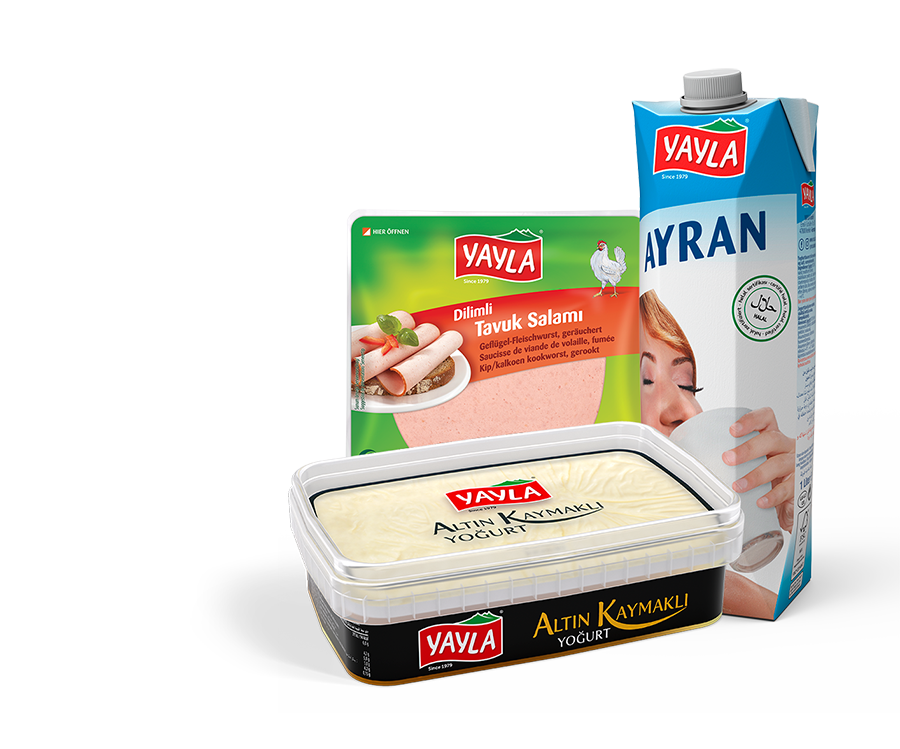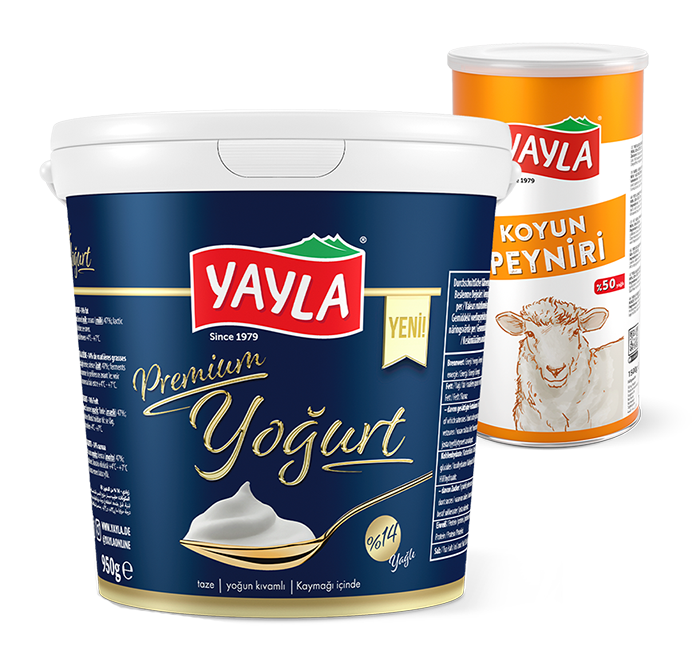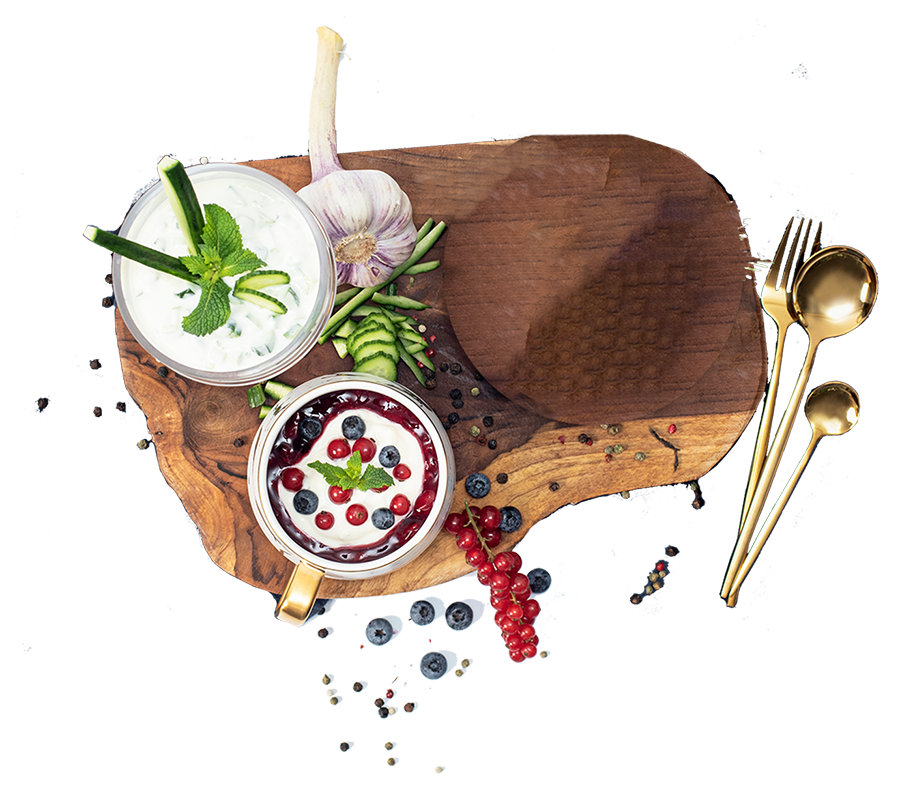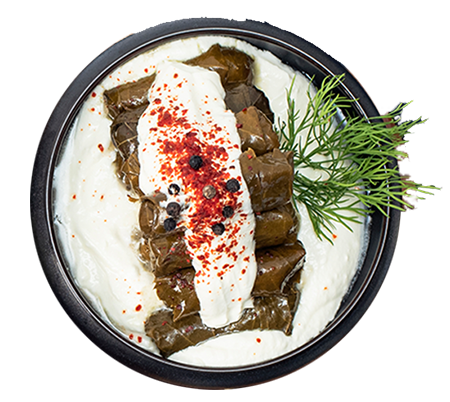 The joy
of cooking
Turkish cuisine inspires many gourmets around the world with its aromatic dishes from bulgur salad to börek. With our original Turkish recipes you bring a piece of Mediterranean flair to your home. We have collected the most delicious classics for you and created very simple recipes for cooking. All recipes are easy to prepare and of course you can find the necessary ingredients in our range of products.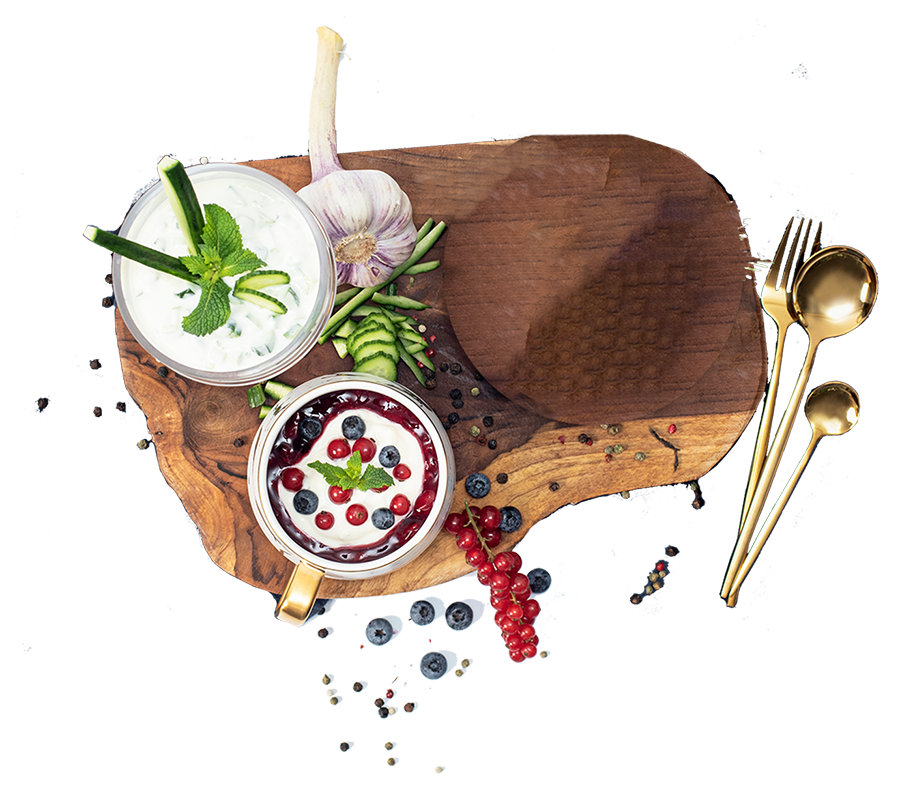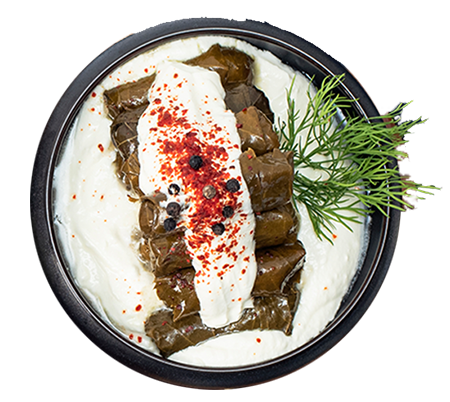 Our quality promise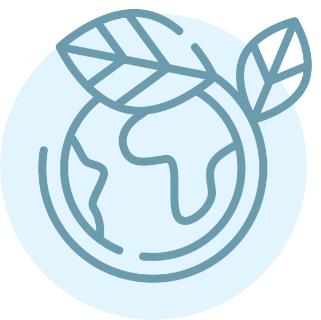 Food Safety & Sustainability
A high quality of the ingredients and in the processing of our products, as well as ecologically responsible practices, are extremely important to us.
Learn more
About Yayla
Who we are
As specialists for Turkish Mediterranean delicacies, we started our entry into the Turkish supermarkets in 1979 with a selected product range. Today, after more than 44 years, YAYLA not only has a high level of expertise, but also a worldwide distribution network. This ensures that consumers in dozens of countries can be supplied daily with over 300 products, all according to the same rules - always with the highest quality standards and as fresh as expected from YAYLA.