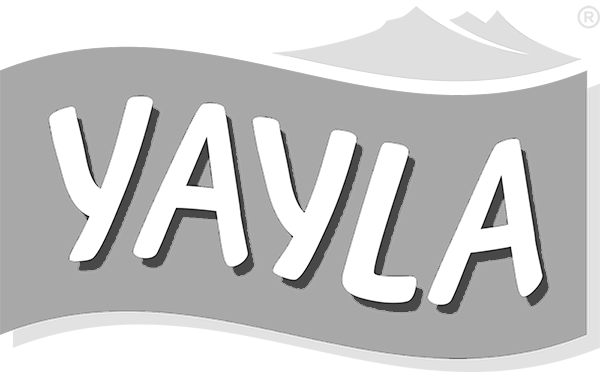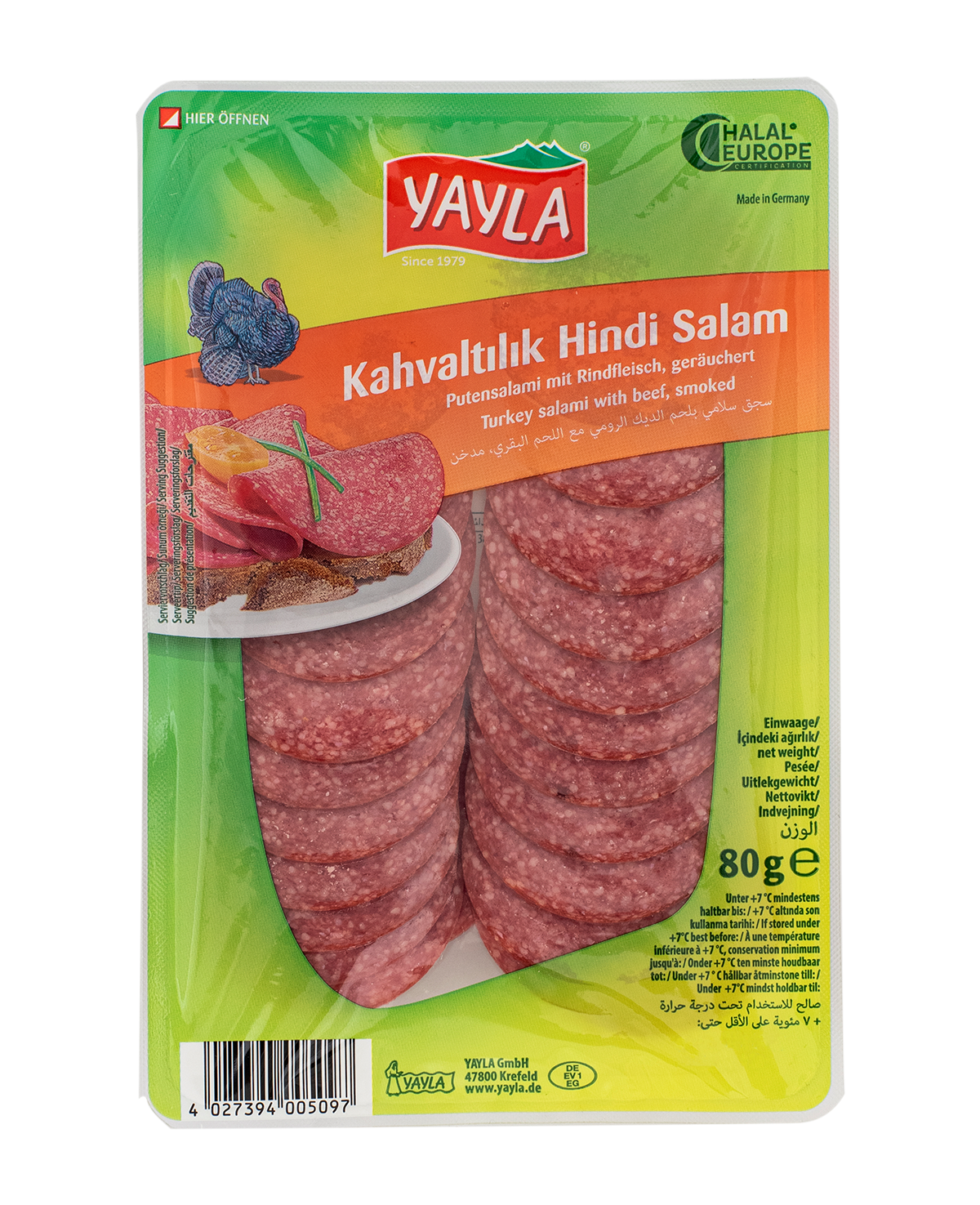 Ingredients
100g turkey salami are made from 74g turkey meat, 11g beef, and 24g beef fat. Ingredients: turkey meat, beef, beef fat, iodized table salt (table salt, potassium iodate), spices (including mustard), spice extracts, maltodextrin, food coloring: red beet powder; antioxidants: E300, E301; preservative: E250; ripening cultures, beech wood smoke.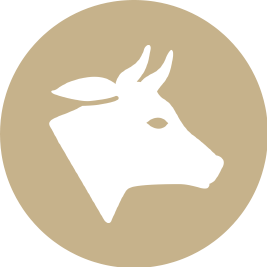 Rind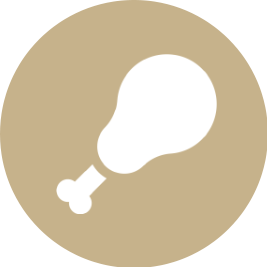 Pute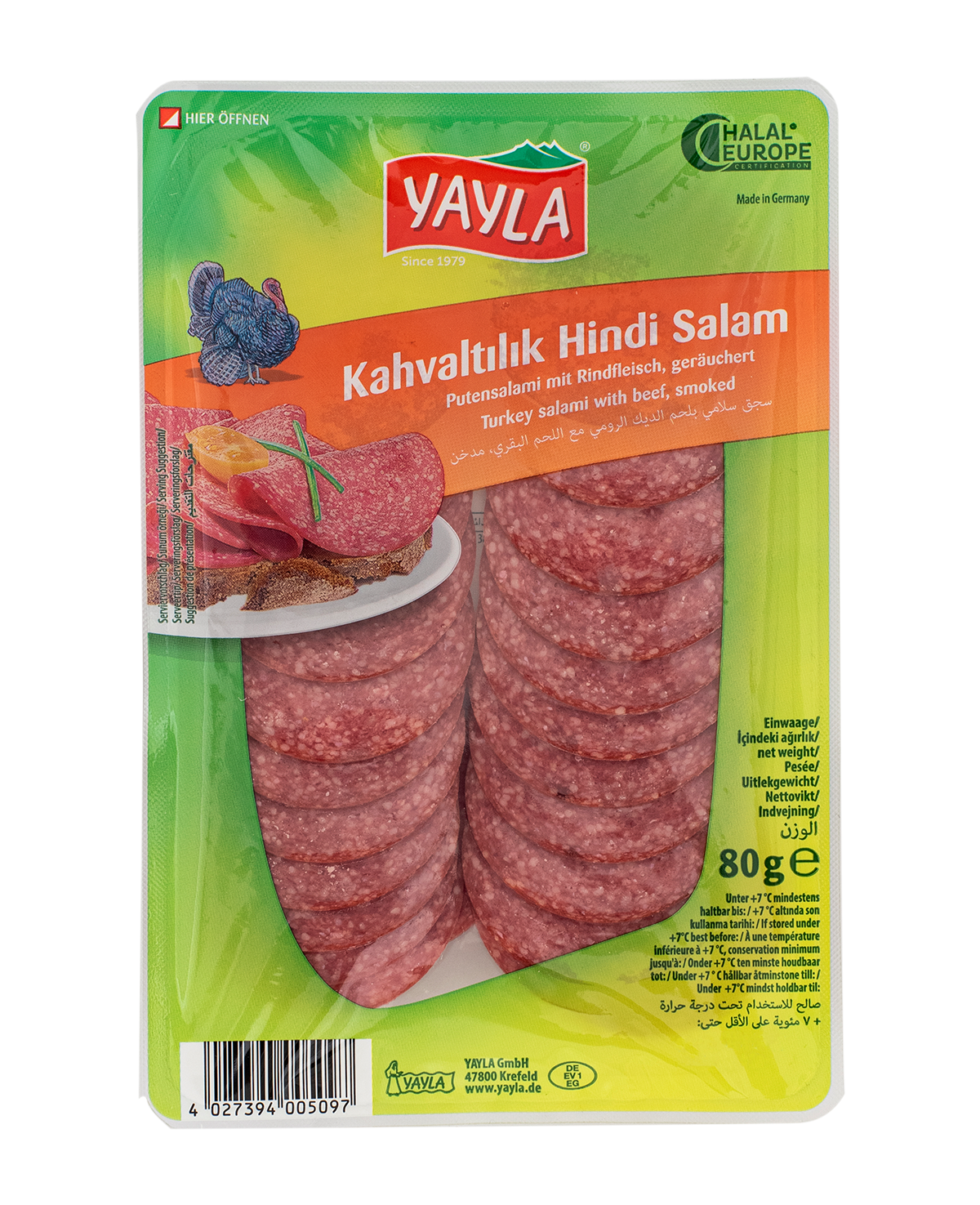 Turkey salami – hearty and spicy
Our deliciously seasoned turkey salami is the perfect addition to any sandwich and is also a delight on pizza, pide, or processed in börek. Made from excellent quality poultry meat, our turkey salami offers a particularly tasty and spicy flavor variation.
Yayla Putensalami - traditionally processed and of the highest quality
The delicate and spicy flavor of turkey salami offers a real treat for the taste buds. When combined with a dollop of salca and mild cheese in a sandwich, you get a truly enjoyable savory breakfast experience.
Only turkey meat is used in the production of this salami. As it contains a high amount of high-quality protein and only a low fat content, turkey salami is also ideal for a conscious and healthy diet.
This is what makes our turkey salami special:
Top quality turkey meat
Sufficient time for perfect maturation
A particularly fine seasoning variation
Buy Turkey Salami from Yayla
Craving an exceptionally delicious turkey salami? Discover the Turkish cold cuts and other sausage variations from Yayla. We ensure the highest quality, and you can taste the difference with every bite.
Yayla represents:
Consistently high quality
Original Turkish food in family tradition
Halal certified products
Environmental awareness
In addition to turkey salami, a bit of beef pastirma and white cheese are also essential for your perfect breakfast. Discover our cheese varieties or be enchanted by our refreshing Ayran.
1584 kJ /
383 kcal
35g
15,4g
Carbohydrate
From Sugar
Protein
Salt